LSAT-Flex Live Online Accelerated Course | Sat. & Sun. | 5/2/20 - 5/10/20
---
LSAC now requires all newly enrolling course students to have an active subscription to the official "LSAT Prep Plus." You may purchase the $99 subscription from LSAC, or include it as part of your course, but we will not be able to show you LSAT content online until it is active.
---
Schedule:
Start Date: Sat May 2, 2020
End Date: Sun May 10, 2020
Meets:
Saturdays and Sundays 11AM-3PM ET
Live Online Accelerated Course times are Eastern Standard Time.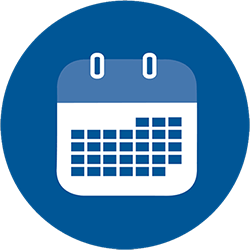 View Full Calendar
Primary Instructor Bio:
Kelsey
LSAT Score: 175
Kelsey attended undergrad at Vassar College where she earned her BA in Biology with a Minor in British Literature. She then went on to receive two Master's degrees—one in Media Studies from The New School in New York City, and the other in Entertainment Industry Management from Carnegie Mellon, where she graduated with highest distinction. She's currently working on her PhD in Communication at The Ohio State University and plans to have her dissertation completed in 2019. Her research focuses on how people use social media platforms, such as Facebook and Instagram, to develop and maintain relationships with others.
Kelsey has always loved teaching and has extensive experience helping others learn complicated material. Prior to beginning work on her first Master's degree, Kelsey completed the Teach for America program during which she taught high school chemistry and physical science for two years in inner city St. Louis. She received extensive training in teaching and learning methods and was offered and completed a fellowship from Amgen for her work with Teach For America. As a PhD student, she has taught undergraduate courses on persuasion and communication technology and has helped train other graduate student instructors. Kelsey joined PowerScore in 2007 and has over 2,500 hours of experience tutoring and teaching LSAT classes and seminars in St. Louis, New York City, Pittsburgh, and online.
Beyond her teaching experience and excessive amounts of higher education, Kelsey has interned with several major companies, including NBC Universal, Showtime Networks, Nielsen, Viacom, CBS and Sesame Workshop. In her free time, she enjoys playing with her new kitten, Sansa, who thinks it's weird that her human spends a lot of time talking to her computer about things like "conditional reasoning." But Sansa doesn't mind that Kelsey teaches several online courses, as long as she can get some ear scratches while she learns how important it is to prephrase answer choices. Kelsey is also currently trying to make it through all of the craft microbreweries on the Columbus Ale Trail, but her Netflix binging habit often gets in the way. Her favorite LSAT section is Analytical Reasoning and she sometimes works through logic games just for fun (because she's a nerd!).
Assigned instructor subject to change
Included Course Book:
The PowerScore Accelerated LSAT Course Book.

Shipped prior to course start date.
Your PowerScore course book features printed lessons intricately crafted to maximize interaction and understanding in class. When paired with online homework and complete lesson and homework explanations, the ideal approach is always at your fingertips.
*Note: This is a unique, course-specific book, NOT an LSAT Bible.
Online Student Center:
Full access granted immediately upon enrollment.
 
This is where you will access your On Demand videos, lesson and homework explanations, and practice tests. The Online Student Center has all the tools you need to take your score to the next level.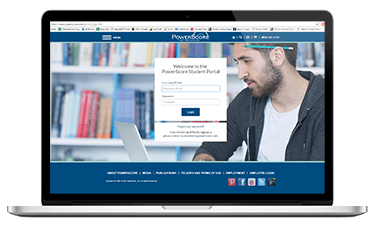 For more information about course features, please
click here
.
Price: